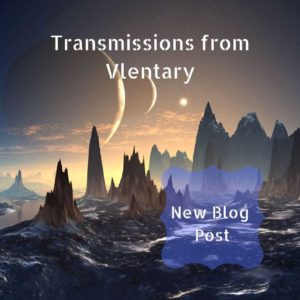 Ooops, a little late with this update. It's certainly been a fortnight I'd much rather forget.
As you can see by the title, Auckland is still in lockdown. Eight weeks now, and we've been told to expect another four to eight before we come out the other side.
A positive is a slight change to the alert levels, so while we still can't travel out of Auckland, we can organise playdates with one other household… outside and masked up.  So of course the school holiday's roll around, the temperature drops and the rain set in …
End of September Roundup
The month crawled by with no sign of my muse appearing any time soon.
Word count … yeah let's just ignore that one shall we.
Unfortunately it was a repeat of August. Lockdown is doing my head in
The start of October
Good News!!! – I managed to send my Desert Magpies manuscript off to the editor last week.  She's going to have a look at it, to see what kind of work is needed. I should know by the end of the year how much of a rewrite I am looking at.
I finally managed to get my reworked timeline for DG&OWIS sorted and into Aeon Timeline. Culled about 10 scenes in the process.  Let's see if that keeps me under 100k words.
Zombie & EarthDancer both have their main plot points sorted to the Mid Point.  I'm currently trying to nail down my Antag for Zombie, and add a couple of plot twists to the first Act … Sorry to say, Jai still has to die.
I survived the first week of the school holidays … by working.  I am now losing my mind during the second week, trying to entertain the 12-year-old while confined indoors and unable to use electronic's due to his father working from home… in the living room. Looks like we are still going to be in Lockdown for a while so it's back to working and homeschooling from next weeks as well.
With the slight relaxation of the rules, I am going to try and catch up with a fellow PingWing tomorrow… sitting on her deck, 6 feet apart, while we have a NANO planning session.
Current Projects
Writing:  DG&OWIS – First Draft – 50,688 words
Drafting: Zombie Outline – Outlined to the Mid Point
EarthDancer – Outlined to the Mid Point
Reading:  Rae of Hope – Book 1, Chronicles of Kerrigan – WJ May. – I may finish this book this week
Courses: The Creative Writing Project, by Steve Alcorn.
Blogs:  Nothing this fortnight
Now, I usually finish on a positive or at least a happy note… but it has been a little hard to find recently.
My CP experienced a family emergency on 6 October, when their 16-year-old child was injured in a vehicle vs pedestrian accident. Every parent's worst nightmare.  I'm stuck on the other side of the world, worrying about my daughter from another mother (they call me Mama Rhi), trying my best to keep their actual mother from unravelling in the small hours of the evening.
Nyx is a fighter though and despite the broken ankle, head injury and other injuries, they are continuing to surpass all the goals set by the medical team and managing to retain their sense of humour. Including beating Mum in a thumb war … and flipping off the physical therapist.
It is gonna be a long road of recovery, with at least another 6 weeks in ICU/Hospital, and many sleepless nights for their parents, who can only visit one at a time.
A go fund me has been set up to help with medical expenses if you are so inclined.