Description
If you have a specific goal in mind that you would like to achieve, and would like regular checkpoints along the way to see how you are going towards attaining it, this reading is for you.
9 readings spread over the Lunar Month. Starting with new ideas and plans on the New Moon, and ending with the inner reflection during the Dark of the Moon, you will get progress readings every 6 – 7 days.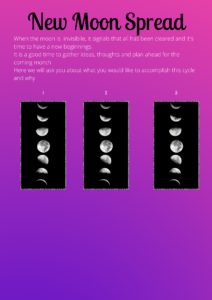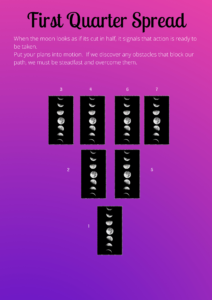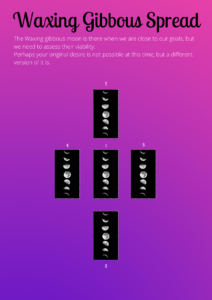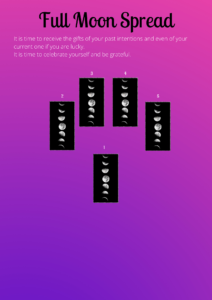 To request a reading,
Choose a Tarot Deck – Images in the Product Gallery and in the Slideshow below.
Complete the attached Form – Tarot Reading Request Form
Once Payment has been received, the reading will be emailed to you on the closest New Moon.
Further readings will follow on each of the moon phases.